What Would the Benefits and Disadvantages Be for Moving a Site like AnandTech to Amazon EC2?
It is very easy to startup an Amazon EC2 instance. An instance is a combination of a certain amount of virtual hardware running on top of Xen and an operating system "template". All instances have the right Xen drivers already installed, so that saves some time. Below you can see the Windows 2003 instance with the Xen paravirtualized drivers installed.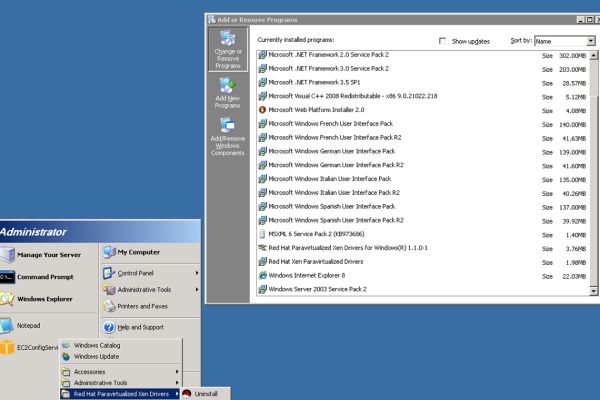 You simply browse to the website, choose the right instance and pay with your credit card.
It is also relatively easy to make an Amazon EC2 based site scale out quickly, so sudden peaks (e.g. Anand writing about the newest SSD) are not a problem anymore. And you pay only for the time and the resources that you actually use. That is a huge advantage compared to buying and maintaining enough servers to handle some hard to predict peak load.
However, there are some disadvantages too. Amazon's EC2 "normal" disk performance is pretty bad, even sequential access gets hardly past 20-30 MB/s. Typical disk performance with a bit of random and sequential access is sometimes as low as 3 MB/s.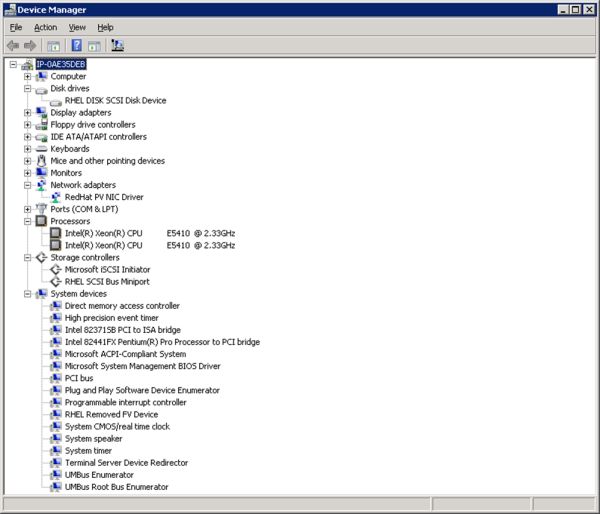 Secondly, most processors in the Amazon datacenter are Xeon 53xx "Clovertown" and Xeon 54xx "Harpertown". And despite the fact that most of them are running at 2.33 GHz, an EC2 compute unit is no more than half a core, or a Xeon running at 1.2 GHz.
Thirdly, you better size your "normal" virtual machine very well, because there is a huge difference between the pricing for a small, medium or large instance. A large instance easily costs three times as much as a medium one.
One last tip: make sure your webservers run on linux. A linux instances costs about 50% less than a Windows one!