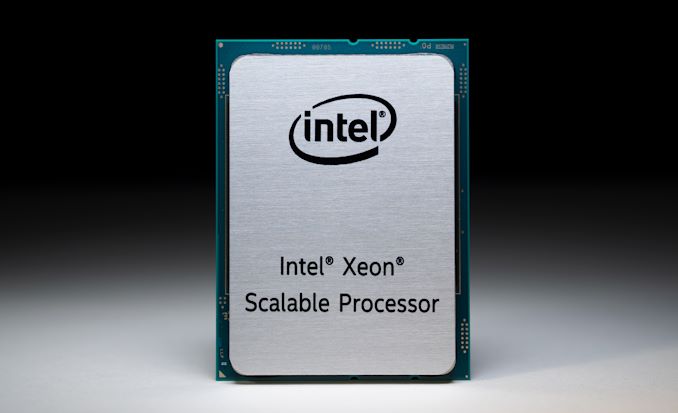 In a move that I don't believe has precedence within the x86 CPU industry, Intel this afternoon has publicly published a letter to its customers and partners apologizing for ongoing CPU shipment delays. The letter, from Intel's EVP and GM of Sales, Marketing and Communications, Michelle Johnston Holthaus, addresses the ongoing supply shortage, with Intel acknowledging the difficulties it has created for its customers (e.g. OEMs and hyperscalers), as well as updating customers on their efforts to boost chip production. None the less, it's also a sobering letter, with Intel informing customers that the current supply shortages still haven't been resolved, and not offering any further guidance on when Intel might finally catch up to demand.
For more than a year now, we've been covering the ongoing story of Intel's efforts to supply enough CPUs to meet customer demands. In a process that has been exacerbated by their 10nm delay – with 10nm chips just now shipping in high volume – as well as Spectre/Meltdown having the unexpected side effect of driving the major hyperscalers to buy additional/replacement hardware, Intel has had its hands full trying to keep up with demand. Even after bringing online additional 14nm fab capacity and shifting some ancillary 14nm products to 22nm, boosting overall 14nm capacity by 25%, Intel still hasn't been able to produce as many CPUs as it could otherwise sell.
This of course is not a bad problem for a business to have, at least in small doses. Having demand exceed supply means that Intel's CPUs are still highly coveted, and that the overall volume of chips shipped along with the prices Intel can fetch for those in-demand chips have driven them to record revenues, particularly in the datacenter business. Very rarely can a semiconductor manufacturer run multiple high-volume fabs at maximum production and still have demand outpace them. None the less, with the problem going on for over a year now, customers who rely on Intel's chips are growing increasingly weary of being unable to acquire all the chips they need in a timely manner, and the resulting impacts it's having on their own businesses.
Of particular interest in the letter (published below) is a section talking about particularly recent CPU shipment delays. As outlined in the letter, the high demand means that Intel has little-to-no buffer for variations in fab output, which means its customers are more directly feeling these variations. While we previously haven't been aware of any specific Intel supply issues (other than the general, ongoing supply shortage), the letter confirms that Intel has experienced "production variability" this quarter, and as a result there have been new CPU shipment delays. It's these delays in particular that Intel is apologizing for.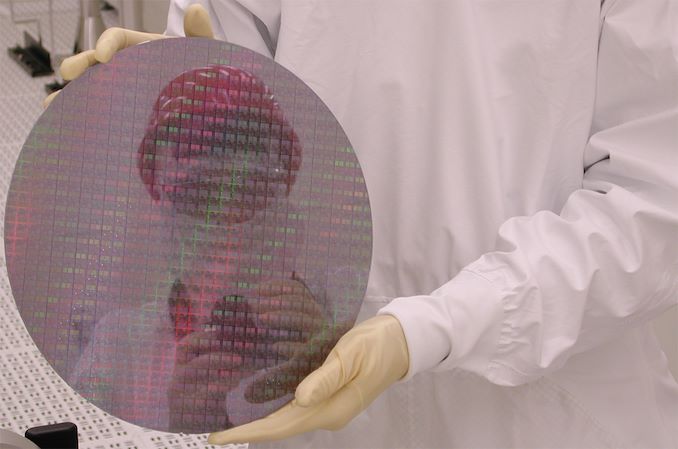 While I won't hazard a guess as to precisely what has happened for Intel, the company has spent the last year trying to maximize the output of its 14nm fabs, while also ramping up 10nm. This includes significant new orders for equipment and other capital expenditures to boost fab production. Based on the tone of the letter, it sounds like these efforts haven't gone quite as well as what Intel was planning for – perhaps indicating that chip yields have taken an unexpected hit or that Intel hasn't been able to run as many wafers as they intended. Though whatever the issue, Intel has also confirmed that they aren't changing their Q4 revenue guidance; so it would seem the company still believes it can ship all the processors it planned for this quarter.
Either way, I cannot recall Intel (or any other x86 vendor) ever publicly publishing a letter in this fashion. Normally these kinds of interactions take place in the back room between chip suppliers and their customers, so the fact that it's significant enough to warrant a public letter – presumably for legal reasons – is remarkable. Unfortunately it also means that it doesn't look like Intel is going to be able to meet demand for its chips any time soon, something that I'm sure Intel's competitors are happy to hear.
To our customers and partners,

I'd like to acknowledge and sincerely apologize for the impact recent PC CPU shipment delays are having on your business and to thank you for your continued partnership. I also want to update you on our actions and investments to improve supply-demand balance and support you with performance-leading Intel products. Despite our best efforts, we have not yet resolved this challenge.

In response to continued strong demand, we have invested record levels of Capex increasing our 14nm wafer capacity this year while also ramping 10nm production. In addition to expanding Intel's own manufacturing capability, we are increasing our use of foundries to enable Intel's differentiated manufacturing to produce more Intel CPU products.

The added capacity allowed us to increase our second-half PC CPU supply by double digits compared with the first half of this year. However, sustained market growth in 2019 has outpaced our efforts and exceeded third-party forecasts. Supply remains extremely tight in our PC business where we are operating with limited inventory buffers. This makes us less able to absorb the impact of any production variability, which we have experienced in the quarter. This has resulted in the shipment delays you are experiencing, which we appreciate is creating significant challenges for your business. Because the impact and revised shipment schedules vary, Intel representatives are reaching out with additional information and to answer your questions.

We will continue working tirelessly to provide you with Intel products to support your innovation and growth.

Sincerely,
Michelle Johnston Holthaus
Executive Vice President
General Manager, Sales, Marketing and Communications Group
Source: Intel